Bloody Foreland Stormy Sunset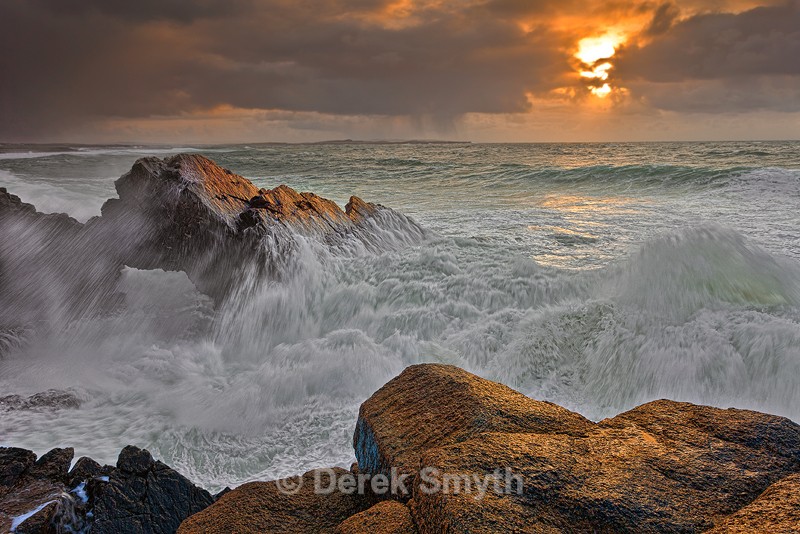 The nice warm light of the setting sun on the foreground rocks gives the impression of another pleasant evening sunset at Bloody Foreland in County Donegal. It couldn't be further from the truth. It was blowing a gale of the Atlantic along with one of the highest spring tides for years. It was almost impossible to keep the camera steady and dry in the strong wind and non stop waves crashing against the rocks. Shortly after taking this photograph a freak wave hit the rock in the foreground covering me and my camera in the freezing Atlantic surf.

Technical Specifations
Canon EOS 5D MKII, Canon EF17-40mm f/4L USM Lens at 25 mm, 1/20 sec @ f13, ISO 100,
Location: Bloody Foreland Headland near Bunbeg, County Donegal, Ireland.