Dark Hedges in Bright Sunlight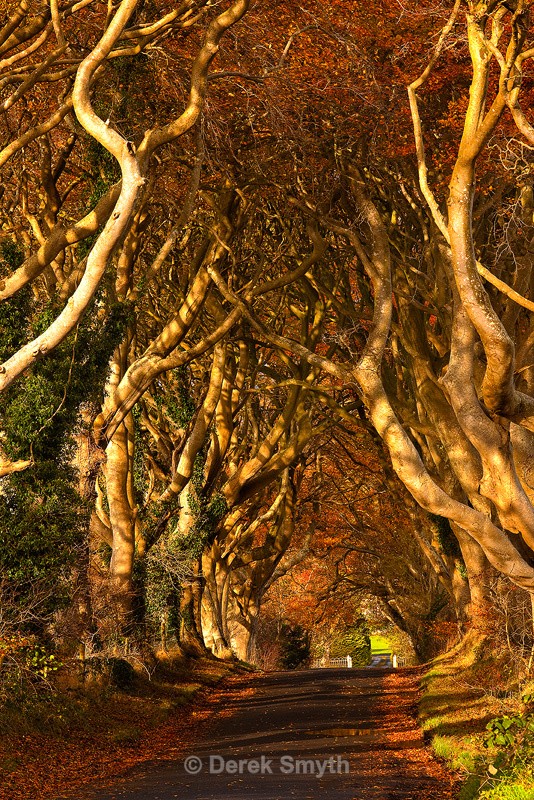 This stretch of road known as the "Dark Hedges" doesn't live up to its name in this photograph. Bright sunlight broke through the clouds on a fairly dull overcast morning to highlight the Autumn colors. Maybe they should change the name of the road to the "Bright Hedges" for sunny moments like this.

Technical Specifications
Canon EOS 5D MKII, Canon EF70-200mm f/2.8L USM Lens at 175mm, 1/30 sec @ f16, ISO 200,
Location: Bregagh Road, Stranocum,County Antrim.