Glendalough First Light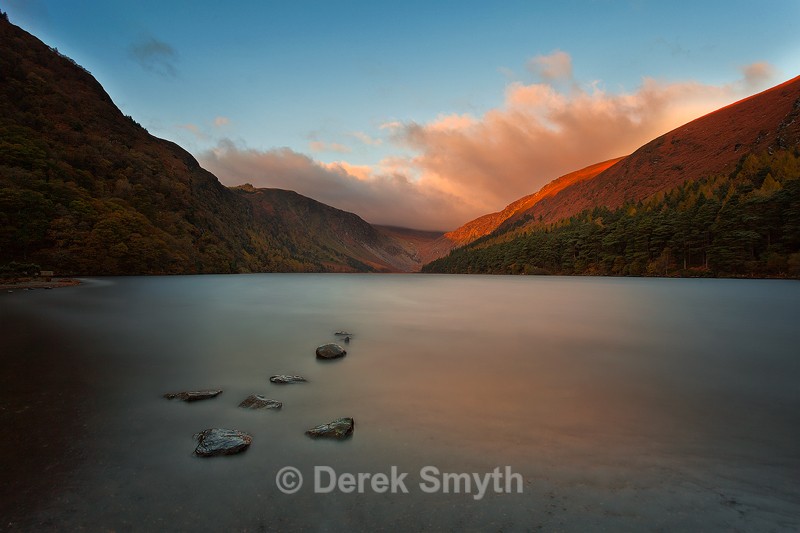 Don't be fooled by the nice warm sunlight highlighting the far hill at the Upper Lake at Glendalough. There was a freezing cold wind blowing right across the lake which froze me to the bone. Took a couple more shots and then went back to the hotel for a nice warm breakfast by the fire.

Technical Specifications
Canon EOS 5D MkII, Canon EF17-40mm f/4L USM Lens at 20mm, 140 sec @ f13, ISO 100,
Location: The Upper Lake, Glendalough, Glendalough Valley, County Wicklow.