Glendalough Round Tower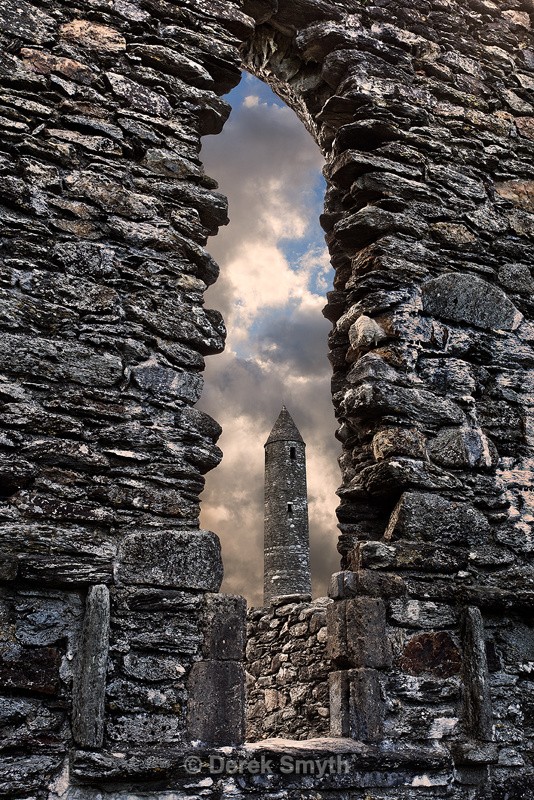 The round tower which forms part of the monastic remains at Glendalough in county Wicklow. This early Christian ecclesiastical settlement was founded by St. Kevin a hermit Priest in the 6th century.

Technical Specifications
Canon EOS 5D MkII, Canon EF17-40mm f/4L USM Lens at 40mm, 1/80 sec @ f13, ISO 100,
Location: Glendalough Monastic Site, Glendalough, Glendalough Valley, County Wicklow.