Mountain Rainbow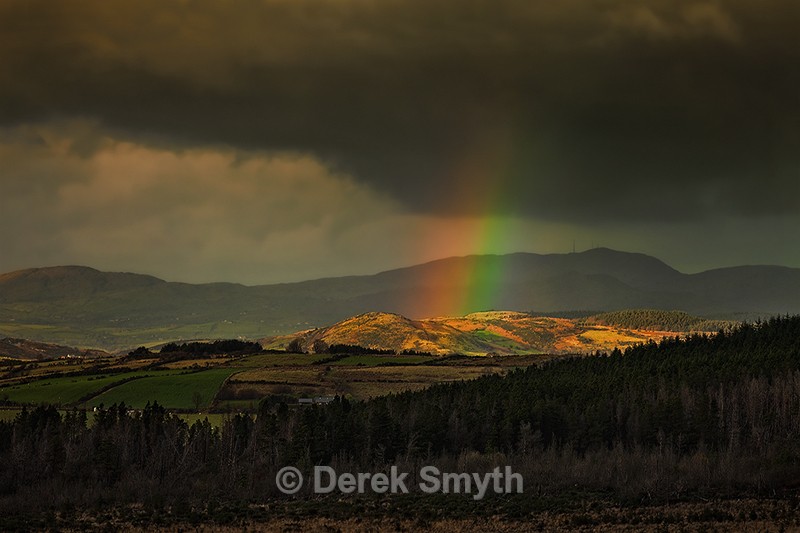 A heavy raincloud in the Mourne Mountains almost turned daylight into darkness. All of a sudden a beam of sunlight broke through the gloom to highlight a distant hill with a rainbow.

Technical Specifications
Canon EOS 5D MKII, Canon EF70-200mm f/2.8L USM Lens at 160mm, 1/25 sec @ f13, ISO 100,
Location: The Mournes, County Down.