Irish Thatch Cottage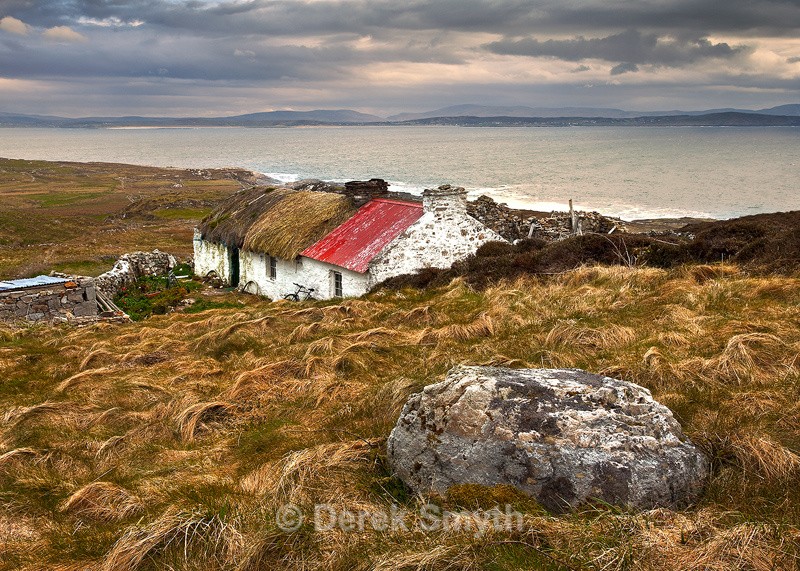 On my travels around Donegal I haven't seen that many thatched cottages. I stumbled upon this one a while ago and couldn't help admire its' beauty and location. High on a remote hillside several miles outside Dungloe overlooking the sea and mountains on the southern shore it must have been really nice place to live back in the day.

Technical Specifications
Canon EOS 5D MkII, Canon EF17-40mm f/4L USM Lens at 28mm, 1/30 sec @ f13, ISO 100,
Location: Several miles from Dungloe, County Donegal.