Poison Glen Evening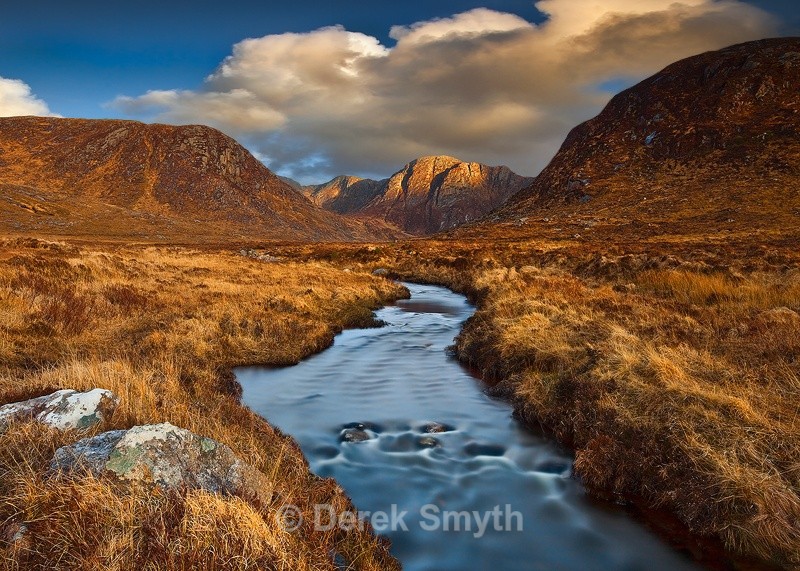 The beautiful Poison Glen is located at the foot of Mount Errigal near Gweedore in County Donegal. Poisoned Glen was originally known by the local people as Heavenly Glen. However an error by an English cartographer during translation confused the Gaelic word for Heaven (neamh) with the word for poison (neimhe). Unfortunately, due to this error, one of Ireland's most beautiful places is now known as Poisoned Glen. The evening sun highlights the distance hills with lovely soft light to give a warm peaceful if not Heavenly feel to this photograph.

Technical Specifications
Canon EOS 5D MkII, Canon EF17-40mm f/4L USM Lens at 29mm, 0.4 sec @ f13, ISO 100,

Location: Dunlewey, Poison Glen, Gweedore, County Donegal.